Triple A-BC Pups are family owned and raised at our farm South of Lancaster Missouri. ​

As a breeder, we guarantee the health of all our animals. We are dedicated not just to the quality of our dogs, but the quality of their life. . Our dogs always have fresh air, sunshine, and plenty of space to run. They are well cared for and loved. We are located in  Lancaster Missouri.  Please feel free to contact us with any questions you may have.

"Puppies make us happy & we love making people happy,with puppies!"

Our previous home in Downing, MO

May 2007 thru November 2018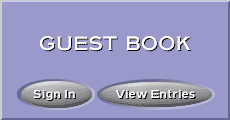 Acen, Andy, Barbi, Carter, & Ava.  Triple A-BC!


Our new home in Lancaster, MO

November 2018 thru Current

No shipping available by air or ground.  Pick Up Preferred. Will drive to Des Moines, IA, Columbia MO, and Trenton MO for no charge.

Pups are a serious commitment, I hope that we are able to meet you and go over any questions.

Please follow us on Facebook (link above) or Text/Call for updates:  660-341-3316.  We have decreased our breeding program and have technical difficulties with website! Thanks for your patience & understanding